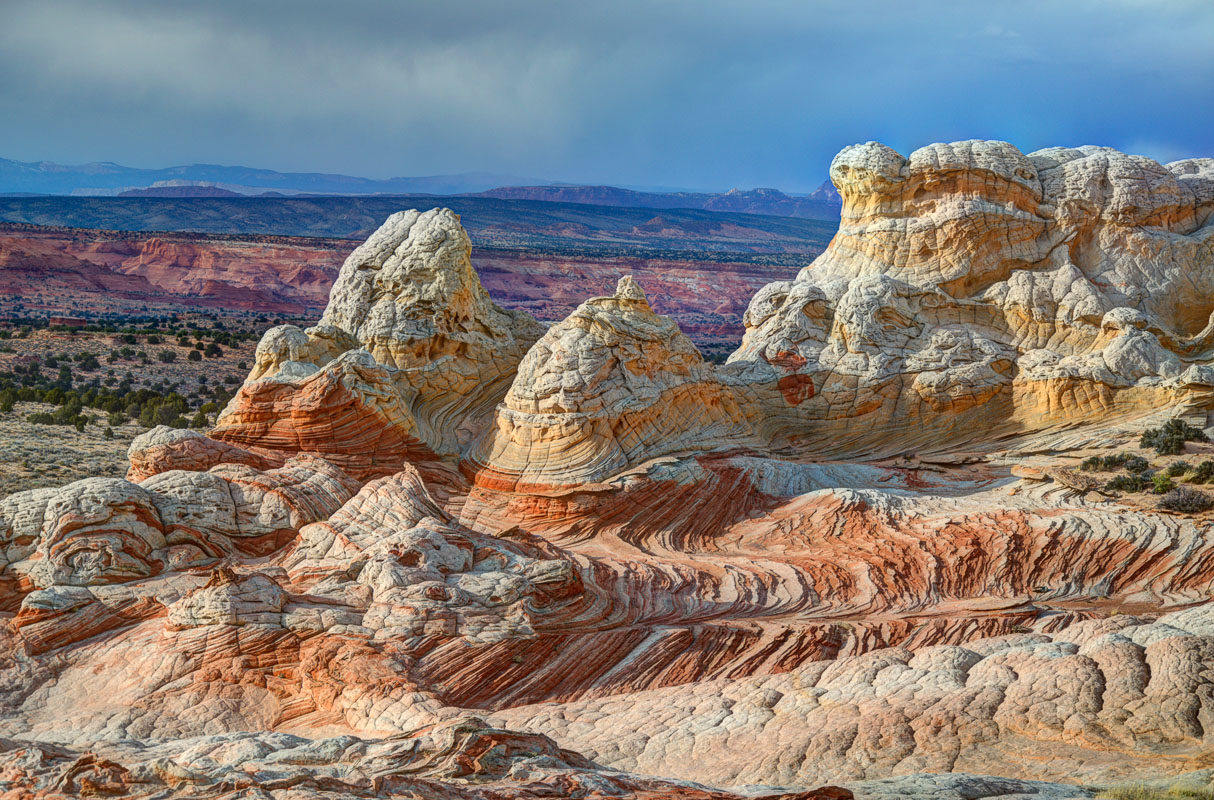 White Pocket
3-Day Workshop
With Photographers,
Nick Page & Chad Dutson
March 23-25, 2020
Sold Out
Come join wilderness photographers, Chad Dutson and Nick Page, for a photographers paradise in the Desert Southwest, and in conjunction with The Outsiders Landscape Conference, in Kanab, Utah.
HIGHLIGHTS
White Pocket

Astro-photography (weather permitting)

4WD transportation in the backcountry

Limited to 7 participants with 2 Instructors

Outfitted camping 2 nights in the backcountry

Group dinner
ITINERARY
[subject to change]
Day 1: Afternoon Meet-and-Greet in Kanab. Afterwards, drive to White Pocket, setup camp, and sunset photography.

Day 2: All-day at White Pocket and surrounding area.

Day 3: Sunrise at White Pocket. Afternoon and evening in Vermilion Cliffs or Grand Staircase-Escalante. Group dinner in Kanab.
Optional add-on days before and after the workshop: Customized personal tours are available with Chad Dutson for those wanting to extend a few extra days in the Desert Southwest at places like Grand Staircase-Escalante, Bryce Canyon, or Zion. Contact us for details.
DETAILS
The workshop begins and ends in Kanab, Utah. Our first meet-and-greet will be a group discussion Monday afternoon, March 23rd. We will discuss workshop expectations, techniques, and personal photographic styles. Immediately afterward, the group will drive in 4-wheel-drive vehicles to White Pocket, where camp will be setup for our 3-day adventure.
There is some hiking anticipated, normally 2 to 3 miles per day, depending on landmarks visited. Hiking is classified as easy-to-moderate intensity through sand and uneven terrain. While hiking, you will only be expected to carry your layered clothing, snacks/water, and camera gear. Other items will remain at base camp. There will not be any electricity provided for battery-charging at camp.
White Pocket is filled mostly with white and red sandstone, You will see endless sandstone formations -- incredible, jaw-dropping scenery! Picture yourself standing high atop sandstone structures, looking across desert valleys of southern Utah and northern Arizona, while the sun sets in front of you! The views are outstanding and the memories will last a lifetime!
Throughout the workshop, photography instruction will cover many of Chad and Nick's techniques, including proper exposure and composition. Advanced techniques will also be shared, such as focus-stacking and HDR. When is it appropriate (or required) to use these techniques and when is it wasting your time? Both Chad and Nick have used Nikon and Canon equipment professionally, and cater instruction to your photographic experience level, from beginner to advanced.
WHAT IS INCLUDED IN THE WORKSHOP PRICE?
All BLM permits and fees

4WD SUV transportation during the workshop

Personalized guide service and photography instruction

Trail snacks & water

Breakfast, lunch, and dinner, beginning with dinner on Day 1, and ending with group dinner on Day 3

Outfitted camping for two nights. Includes tent, sleeping bag, pad, and pillow
WHAT IS YOUR RESPONSIBILITY?
Transportation to/from Kanab, Utah. Distance from regional airports:
+ 74 miles from Page, Arizona
+ 86 miles from Saint George, Utah
+ 209 miles from Las Vegas, Nevada
+ 317 miles from Salt Lake City, Utah

Lodging at Kanab, Utah (optional). Day 3 will end after dinner in Kanab. Setup your own lodging this night if you anticipate remaining in Kanab.

Lunch on Day one before the group meets. There are several restaurants in Kanab.

Pillow and blankets (optional). Pillow, pad, and sleeping bag will be included; however you may desire to bring your own pillow and blankets, if you want to ensure you are comfortable.
RECOMMENDED GEAR LIST
The Important Stuff
Camera body

Lenses: Wide-angle and mid-range telephoto

Filters: circular polarizer and ND filters

Tripod

Spare batteries and memory cards

Lens cleaning supplies

Trigger or remote

Backpack (with rain poncho or bag to cover, in case of wet weather)
Personal Gear
Layered clothing, including a coat (see FAQs, below)

Rain jacket

Sturdy hiking footwear and hiking socks. Consider weather-sealed boots, in case of snow/rain.

Water bottle or hydration bladder

Headlamp and spare batteries

Personal toiletries

Sun protection: hat, sunscreen, glasses
FREQUENTLY ASKED QUESTIONS (FAQS)
What specific photo gear should I bring? Camera and tripod are a must, and we suggest you bring at least two lenses, with ranges from 16 to 200mm (full-frame) or 10 to 140mm (crop sensor). Due to the sandy and possibly rainy/snowy environment, it is recommended you also bring camera cleaning equipment, such as an air blower, lens wipes, lint-free cloths, and a lens brush.


What other gear should I bring? Be prepared with layered clothing for early spring weather. High temperature averages 61 degrees, nights around 32 degrees, although these temperatures can vary at either spectrum by 10 to 15 degrees. We will be hiking somewhere regardless of weather, whether sun, wind, rain, or snow, so plan accordingly. In addition to the items listed above, you may consider extra socks and underclothing, in case you get wet.


What are the camping arrangements? Camping will be in tents in the remote backcountry. If you require special arrangements, please contact us.


What photography experience must I have? Our workshops are geared toward all levels. Beginners will value the photography instruction while advanced photographers will appreciate the guide service.


May I bring a non-photographer friend? Certainly, the more the merrier; however since space is limited you must purchase a slot for each attendee. Check with the photographers for an additional-slot discount.


May we carpool from Salt Lake City? Transportation to/from the Salt Lake City area may be arranged with for a small fee. We may also be able to arrange a St. George pickup. Inquire, if interested.


What is included with the two nights of outfitted camping? The outfitter will provide tents, sleeping bag, pad, and pillow. Meals will also be provided. If you are concerned about your personal comfort, optional items could include extra blankets and personal pillow.


What nights should I plan to reserve my own lodging? No lodging is necessary for this workshop; however the workshop will end rather late on Day 3. If you anticipate remaining in Kanab after dinner, please secure your own lodging.


May I add personalized instruction to the end of the workshop? Yes! Chad Dutson is available for personalized instruction before and after the workshop. Contact us with your request for details and pricing.


Is there cell coverage in the backcountry? There is some, but most of the time, no. AT&T has limited coverage in portions of White Pocket (unsure about other carriers).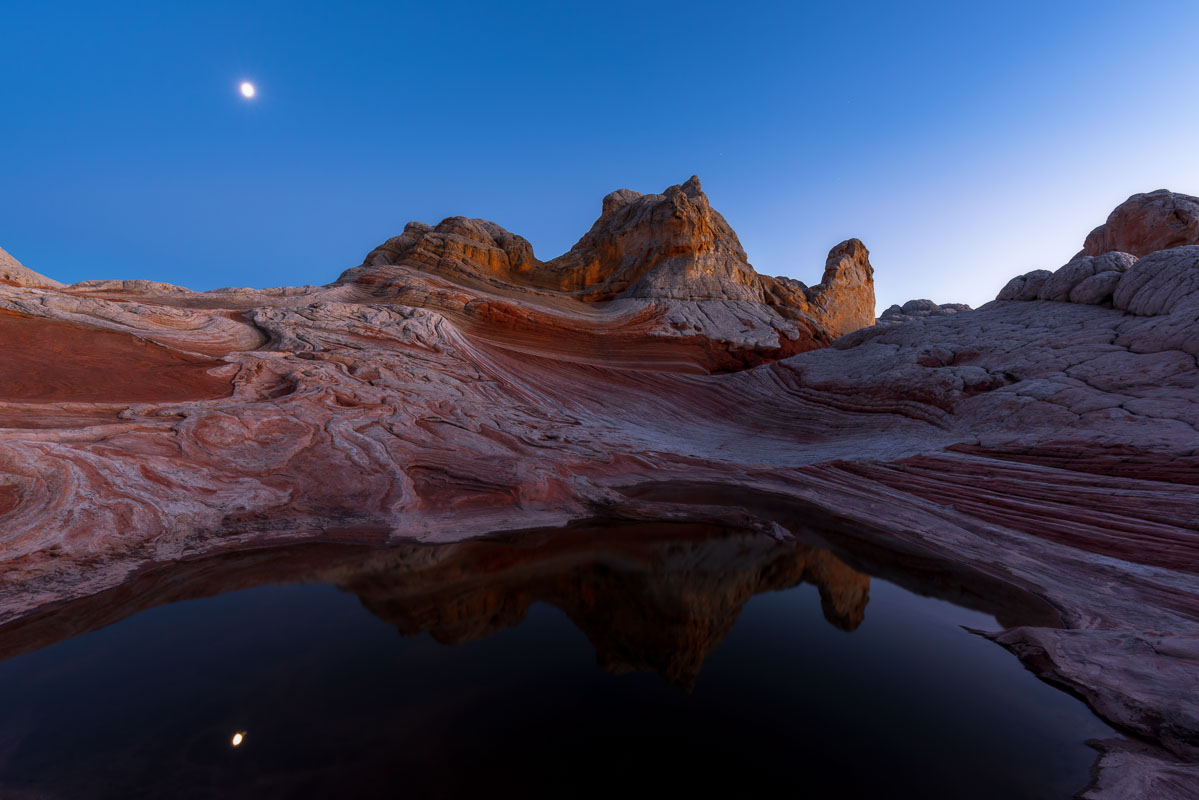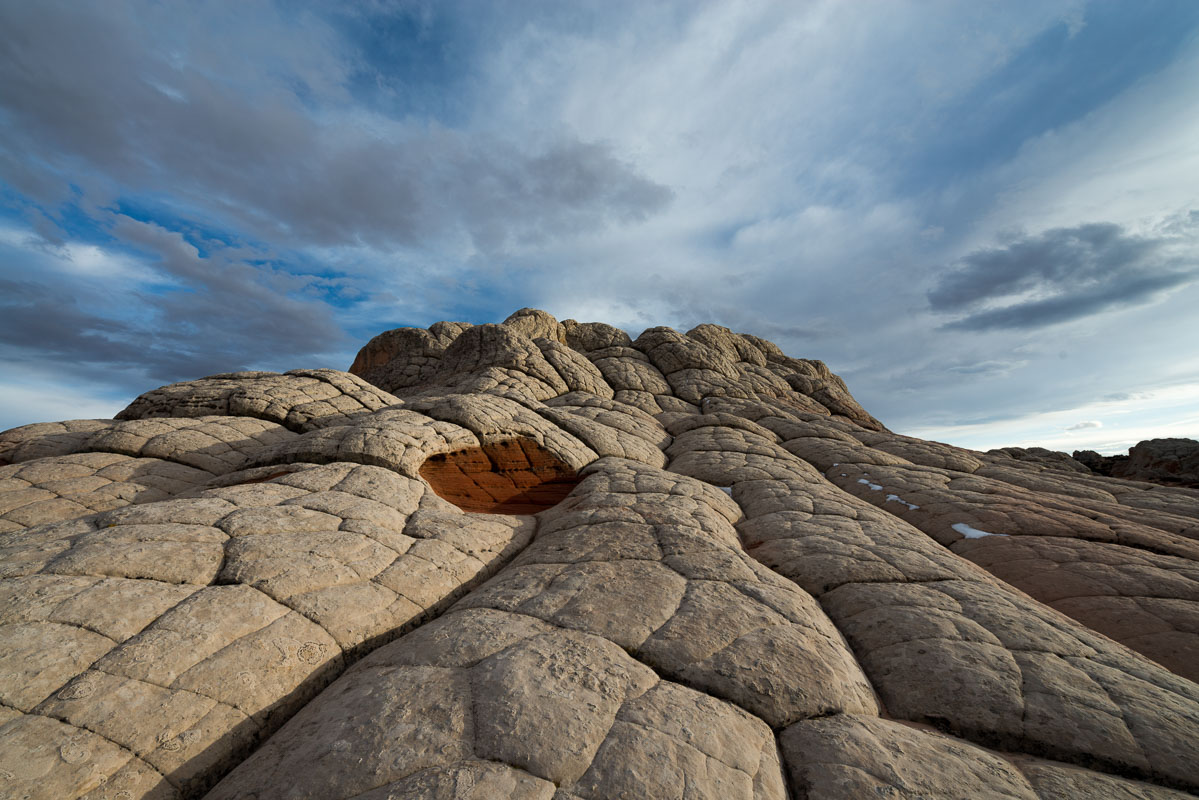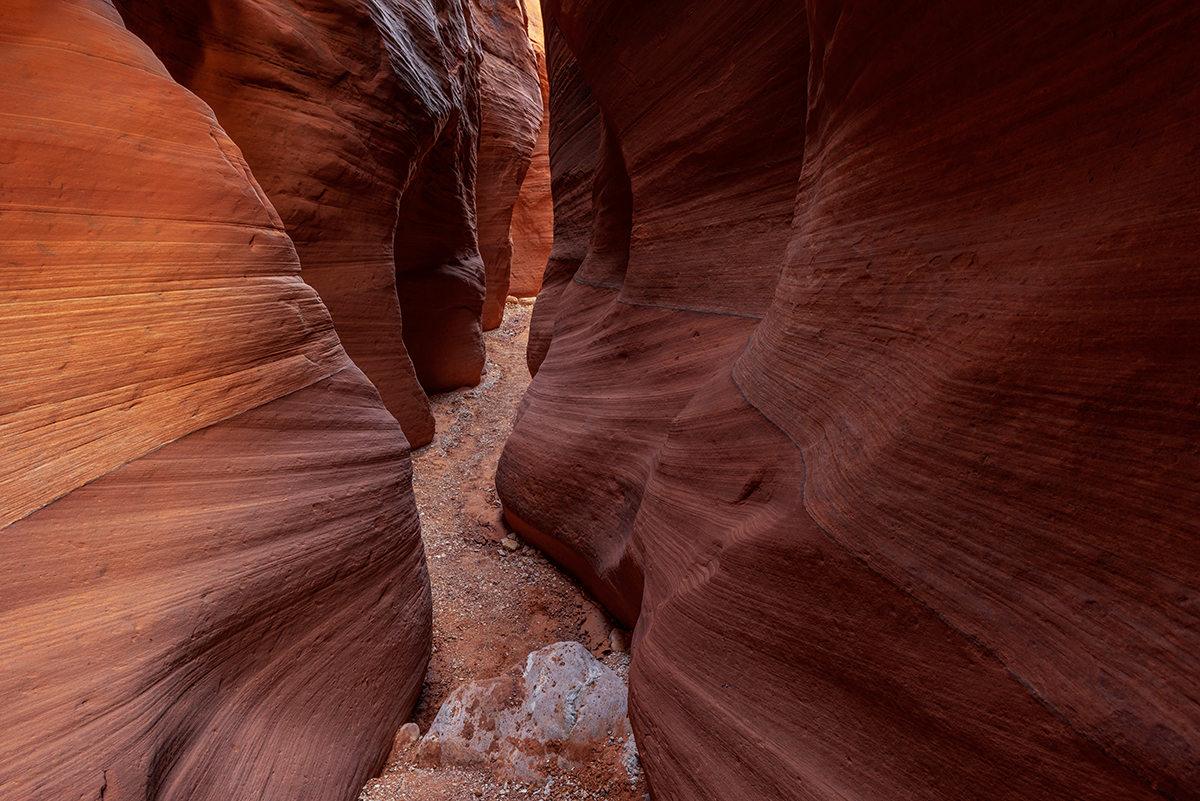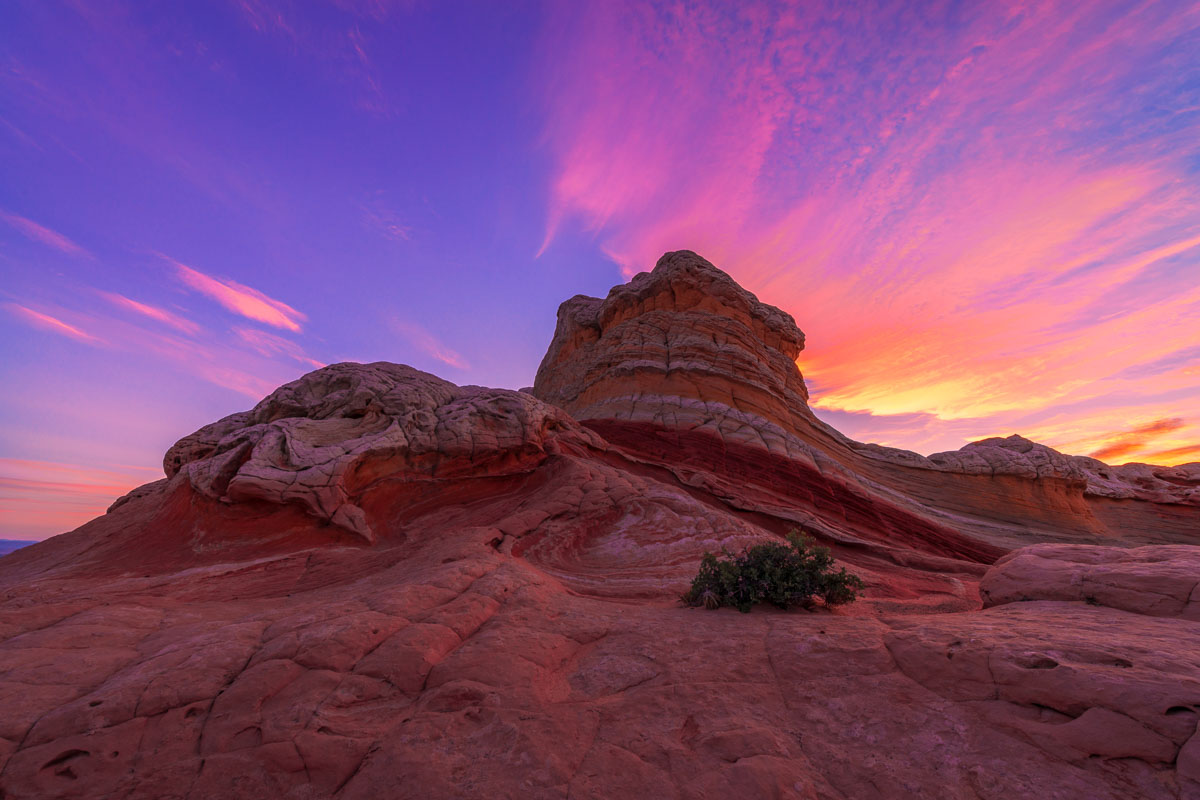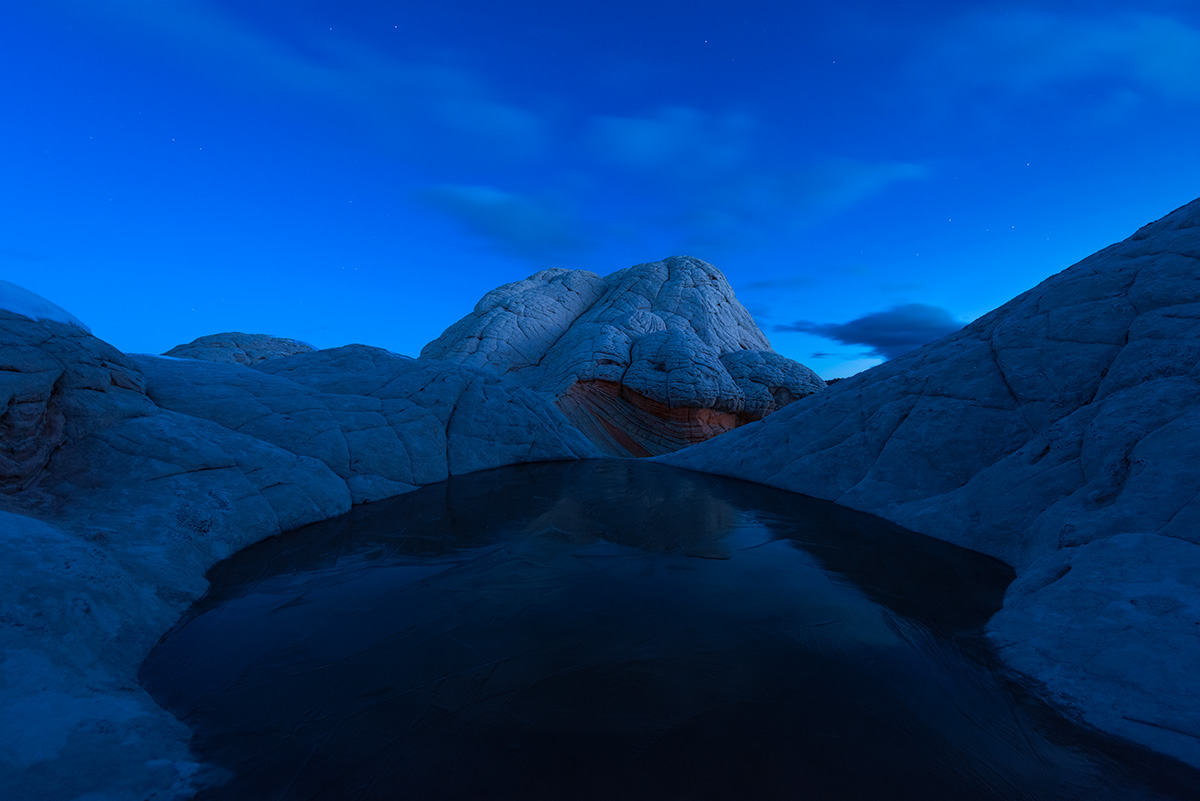 NICK PAGE
I am chubby kid from a small town in South Eastern Washington state. I am the host of "the Landscape Photography Podcast, a workshop instructor, pro photographer, and history nerd. I officially have the best job in the world, traveling around the world talking and teaching photography to other like minded passionate photographers. When not recording tutorials or chasing light I golf, play music and watch gold mining reality shows, but mostly I chase light and film myself doing so.
Portfolio www.nickpagephotography.com
CHAD DUTSON
Chad is an Alaska- and Utah-based wilderness photographer who deeply admires nature. He has been workshopping in the Southwest since 2014 and is a BLM-authorized guide into the Vermilion Cliffs and Grand Staircase-Escalante National Monuments.
"Some say they lose themselves in one thing or another -- I find myself through photography -- losing only the sense of time."
Portfolio www.chaddutson.com